Inspired by tango, this landmark rotating footbridge was designed by Santiago Calatrava.
El Puente de la Mujer (Women's Bridge) is one of the most famous landmarks in the neighbourhood of Puerto Madero. The rotating footbridge was the first work from Valencian architect Santiago Calatrava in Latin America and demonstrates Buenos Aires' constant effort to position itself at the vanguard of art and architecture in the region.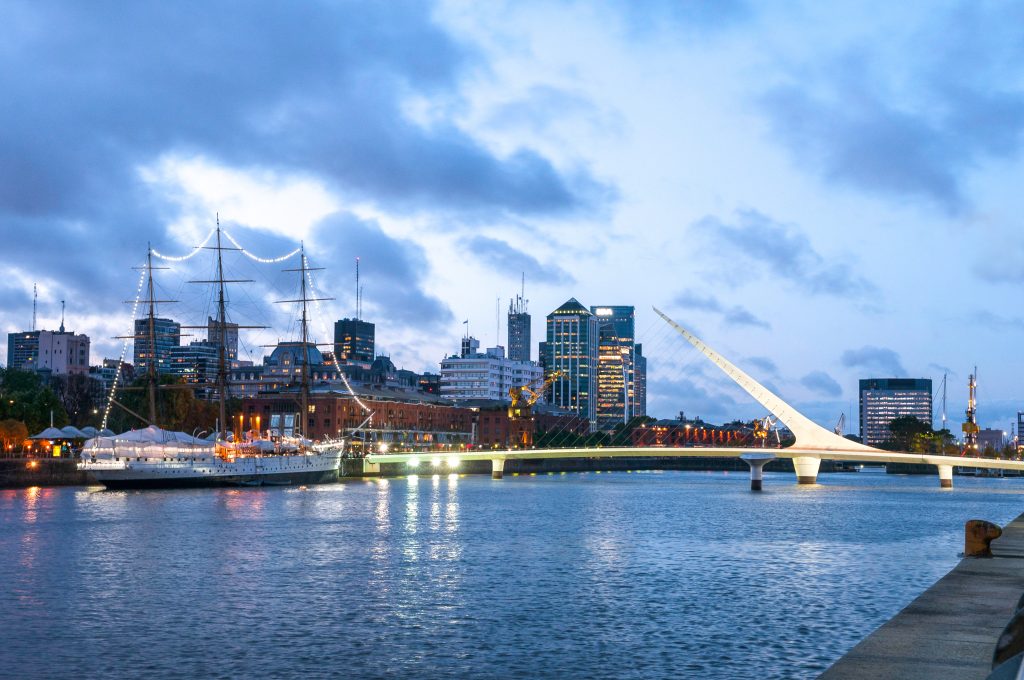 The bridge represents a couple dancing tango, with the white mast symbolising the man and the curve of the bridge, the woman. It has a large turning mechanism, allowing it to swing open to allow sailing ships to pass. The bridge was constructed in Spain and donated to Buenos Aires through a private donation.